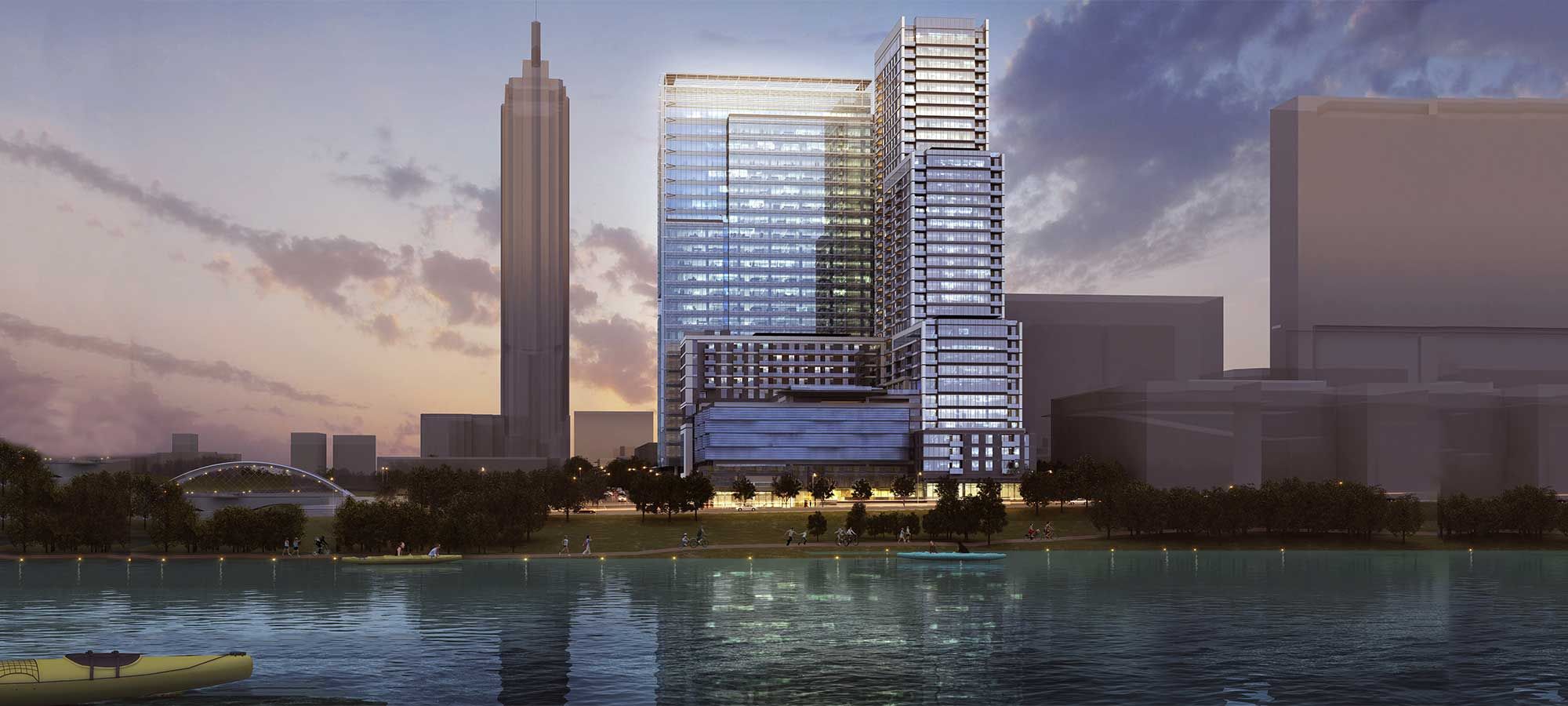 Optimally located in the heart of the thriving 2nd Street District on 2nd Street between San Antonio and Nueces.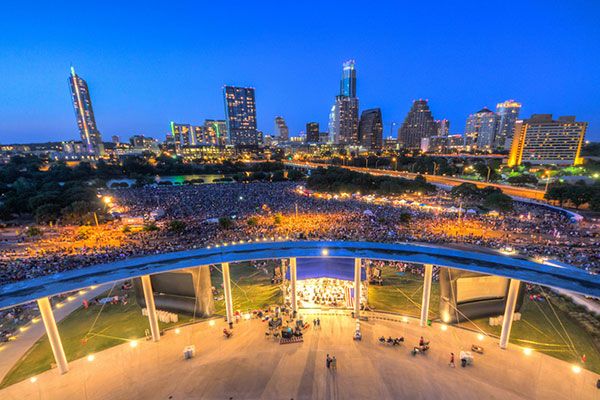 Your workplace is positioned in a world- class setting.
Experience internationally-recognized festivals and events such as ACL Live, Formula One FanFest and SXSW, with the added convenience of a guaranteed parking spot at your office.
Clear your mind and hit the 10.1-mile Lady Bird Lake hike and bike trail, or enjoy relaxing water-sports on the lake, right outside your door. Zilker, Butler and Republic Parks are in close proximity in addition to Auditorium Shores, Palmer Events Center and Long Center for the Performing Arts
City of Austin Central Business District
Austin has earned the nickname "Silicon Hills," because the area is a major employment base for technology companies such as Google, Facebook, Apple, Dell Computer, IBM, Freescale, AMD, Motorola, National Instruments, Samsung, and many others.
With its desirable climate, business-friendly atmosphere and abundance of entertainment options, Austin is an attractive location both for current and potential residents.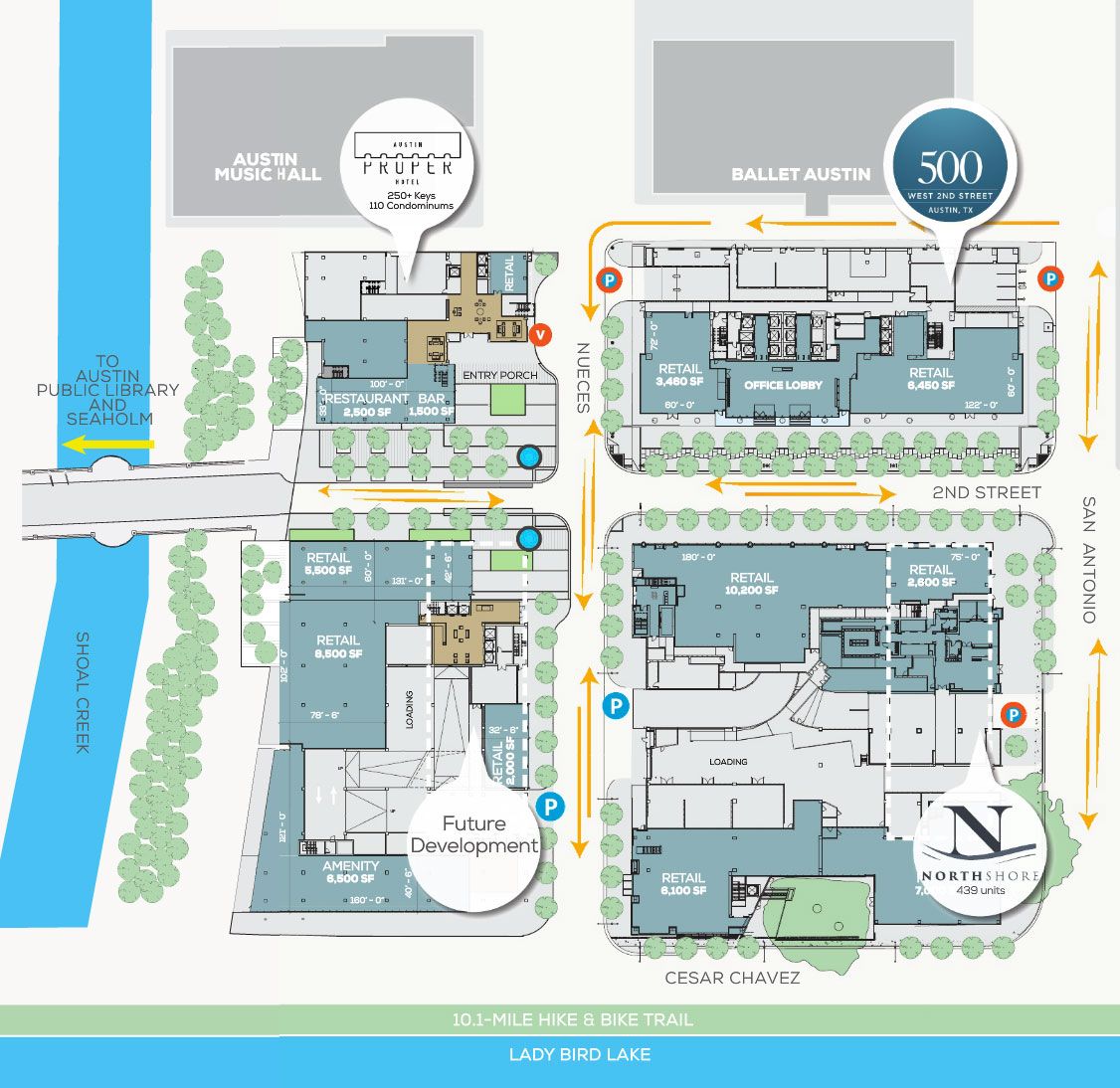 With superior access to all points leading in and out of downtown,
500 West 2nd Street is part of a larger development unrivaled in Austin, featuring:
For more information about Retail Leasing Contact: